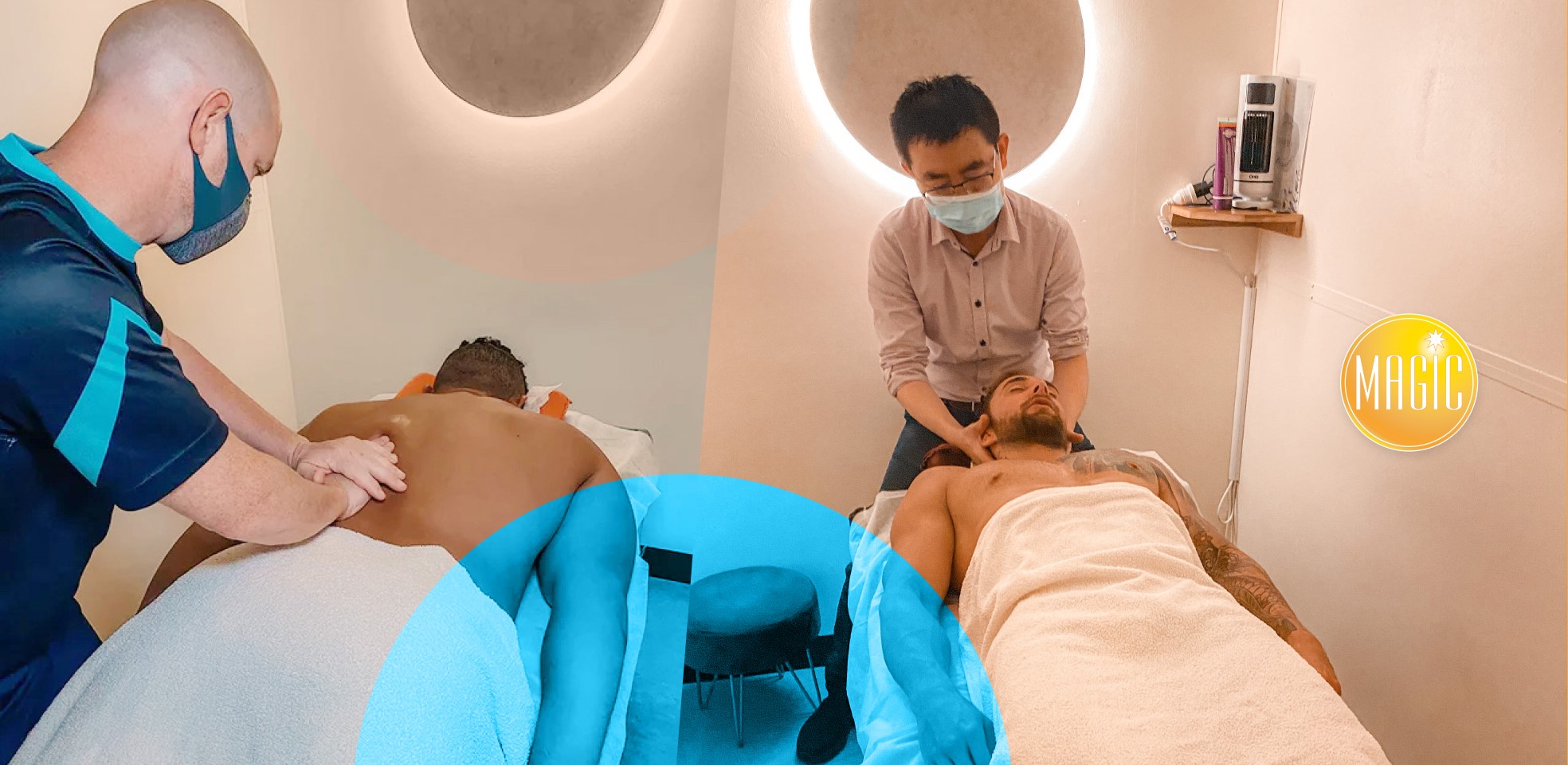 Magic Massage
Remedial & Deep Tissue Massage
Remedial massage therapy focuses on those parts of your body that are injured or reduced range of motion, and require ongoing treatments. On the other hand, a deep tissue massage covers your entire body and uses more pressure to target your muscles in order to provide a soothing and relaxing feeling. The team of qualified therapists at Magic Massage brings in years of expertise to offer you the best deep tissue massage and remedial massage on the Sunshine Coast.
Remedial Massage
Who's it for? Remedial massage is intended for people who are suffering from arthritis or chronic pain in the neck, back, and shoulder or are feeling anxious, fatigued and depressed. It can also be used to treat sports injuries in order to promote recovery.
Benefits
• Increased range of joint motion
• Reduced muscle tightness
• Reduced pain motion
• Reduced stress
• Improved posture
Remedial massage helps stimulate blood flow to the targeted area, which promotes your body's own healing process to repair the damaged tissue. This massage therapy helps relieve the tension in your muscles and alleviates problems such as headaches, sciatic pain, muscle cramps, arthritis etc.
Deep Tissue Massage
This type of massage therapy is mainly used to tackle musculoskeletal issues resulting from strenuous physical activity or sports injuries. The firm pressure and slow strokes applied during deep tissue massage therapy help you relax and provide relief from pain.
Who's it for? Deep tissue massage therapy is ideal for people who are experiencing muscle soreness, stress and pain. It is also useful for those who wish to use it for relaxation and stress relief purposes to tackle issues like depression, anxiety, arthritis, diabetes etc.
Benefits
• Reduce pain & muscle tension
• Lower blood pressure
• Alleviate stress
• Improve muscle flexibility and range of motion
• Promote recovery in injured muscles
Deep tissue massage helps realign the deeper layers of connective and muscle tissue to release the tension in your muscles with the help of slow strokes and firm finger pressure on the affected area. The lengthening of muscles and tendons resulting from this massage helps you recover faster from injuries and promotes overall well-being.
Click here to book your appointment at Magic Massage.