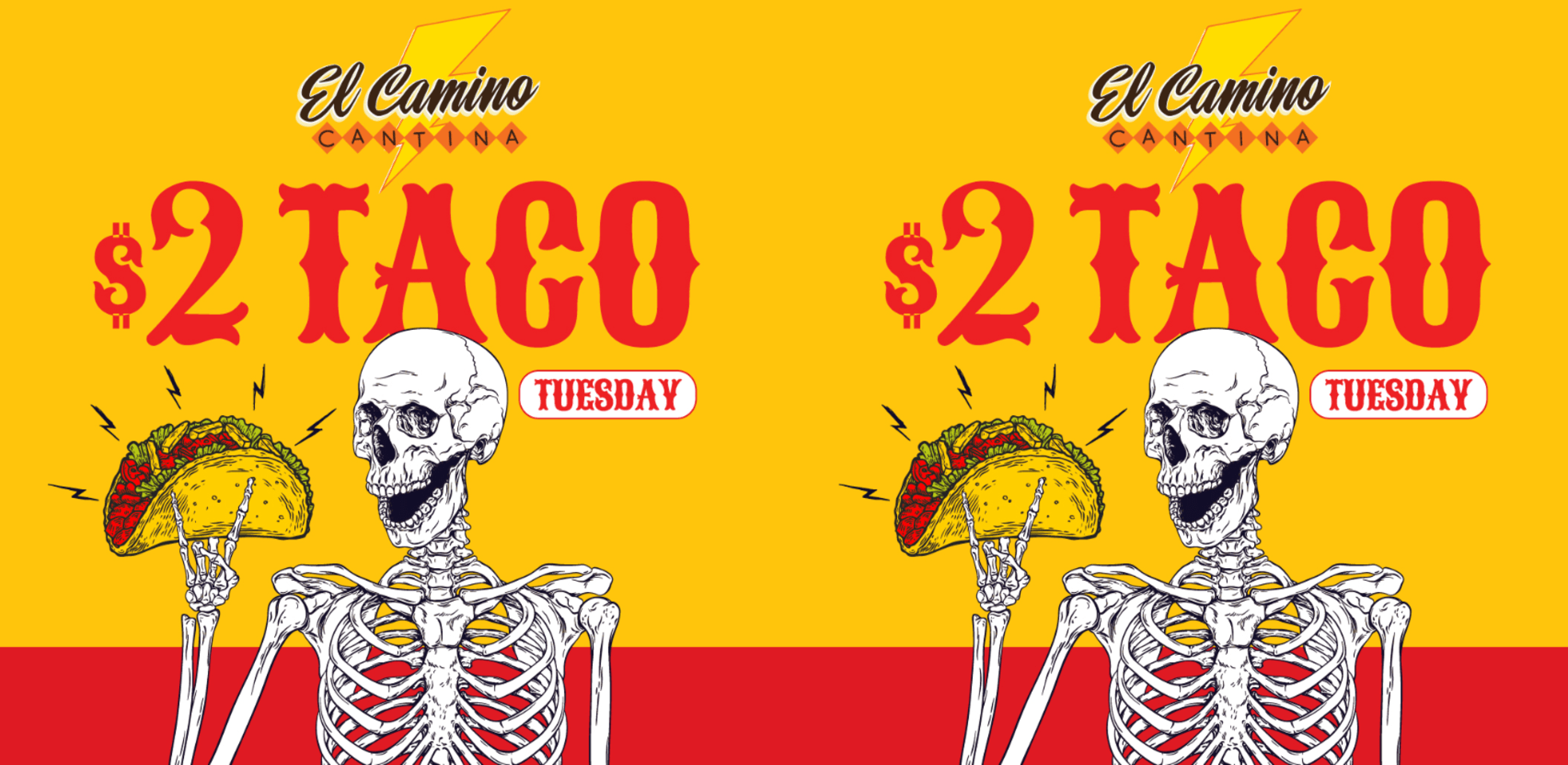 El Camino Cantina Taco Tuesday
It's your favourite die-hard Tex-Mex dining experience: make your way over to El Camino Cantina! There's no such thing as a dull day with us, so get your sombreros on and enjoy the ride!
$2 Legendary Taco Tuesday!
Attention all you taco aficionados, get ready to dive into a delicious mess! El Camino is cranking up the excitement with Taco Tuesday, EVERY. SINGLE. WEEK! 🌮🎉 Grab your squad and join the fiesta as we dish out mouthwatering, oh-so-soft tacos for just a pocket-friendly $2* each.
Read more: https://elcaminocantina.com.au/whats-on/taco-tuesday/