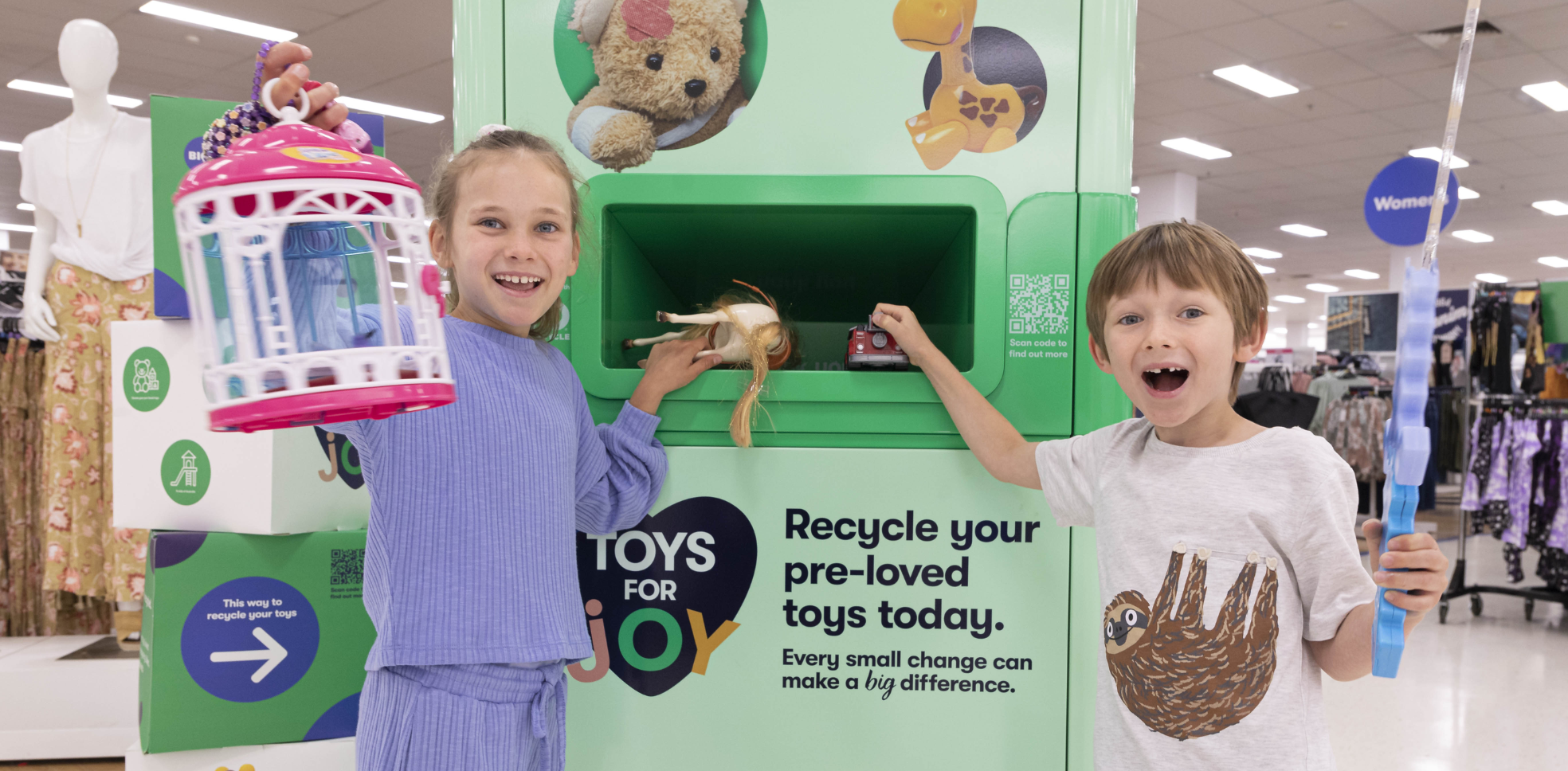 BIG W Toys for Joy
Recycle all brands of old and broken toys for free
How it works
We've made recycling through Big W Toys for Joy easy! Simply head to Big W Sunshine Plaza and look out for the below toy chest, to recycle your pre-loved toys in store.
Get Started
Participating in this program is easy and free! See answers to frequently-asked questions here.
Do I need to clean the toys before I drop them off them off at BIG W?
No, you do not need to clean your toys before dropping them off at BIG W for recycling, but do make sure your items are dry.
Are there any costs associated with participating in this program?
BIG W sponsors this national recycling program making it free for you to participate.
What can I recycle through this program?
The program accepts all brands of pre-loved toys that are not fit for re-homing such as plastic, metal, plush and electronic toys (with batteries removed)
The program does not accept:
• Books
• Batteries
• Board games
• Wooden toys
• Play doh, paint and slime
• Pens, pencils, crayons or paint brushes
• Oversized toys such as bikes, scooters, skateboards or sports toys such as soccer goals
Click here to learn more. See in-store for more details.