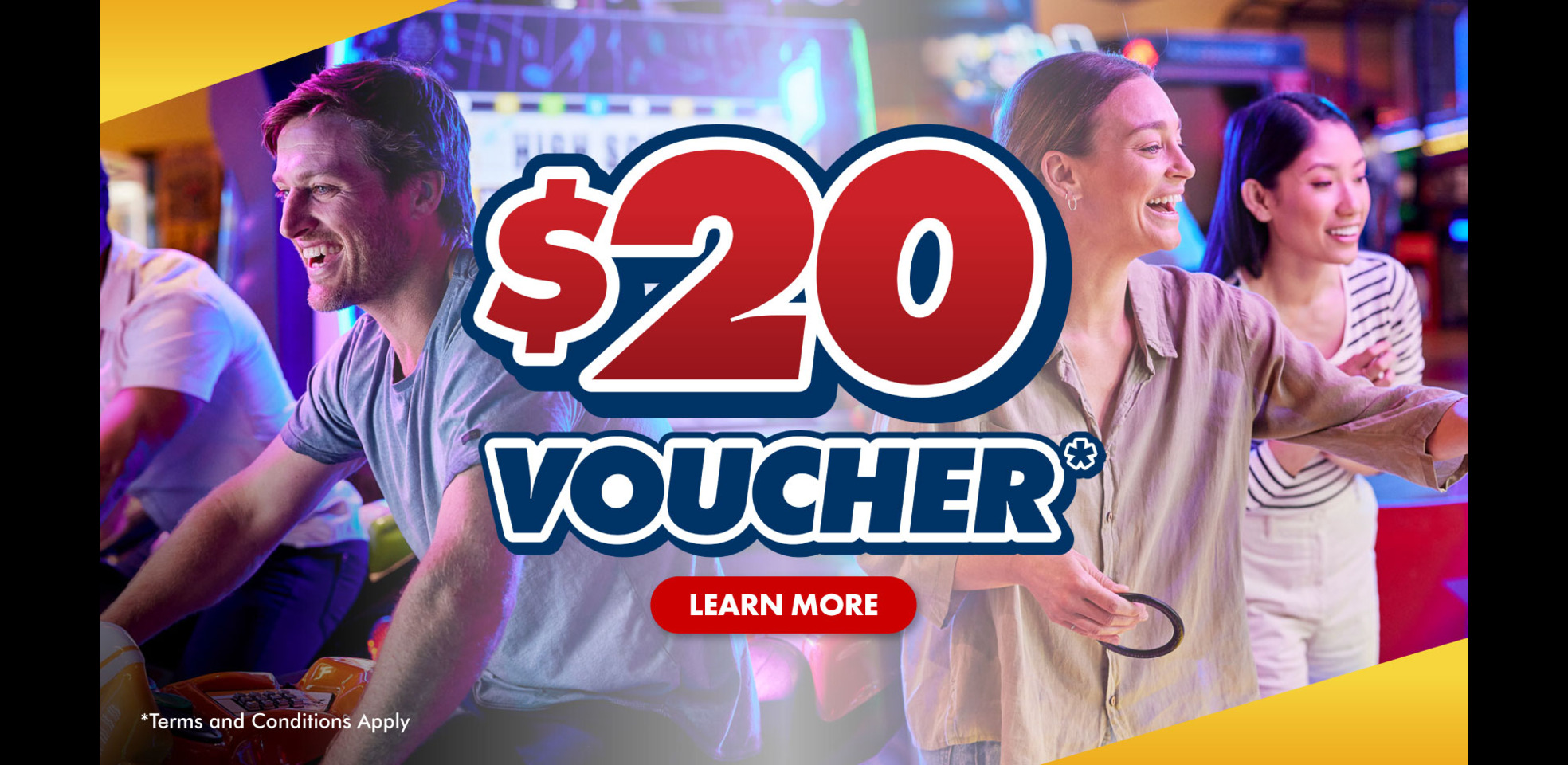 Timezone
4 September - 31 October 2023
GAME20 $20 Voucher
Unleash your inner gamer with a $20 voucher on your next game credit purchase at Timezone.
Claim Your $20 Voucher
Timezone is giving away a $20 voucher to guests to use for their next in-venue purchase. All you have to do is claim your voucher in your Fun App account, bring it to your nearest Timezone venue and make a purchase of $30 game credit or more.
Don't have a Fun Account or don't have a voucher in your account? No worries! Download the Timezone Fun App, log in or sign up with your phone and enter the voucher code GAME20 to claim your voucher. Don't forget to complete your profile and you'll be rewarded with an extra $10 game credit voucher.*
Voucher Exclusive Offer
Get a massive $200 game credit for only $80 when you redeem your GAME20 $20 voucher. Simply head into your nearest Timezone venue with your Fun App account voucher code and show our Funsquad team at the counter to purchase and reload your Powercard with $200 game credit for only $80!
Offer only redeemable with a valid Timezone GAME20 $20 voucher.
Learn More: bit.ly/47XQXqK
Terms and Conditions
$20 voucher redeemable on Powercard purchases and reloads of $10 or more in-store at Timezone Australia venues only. Not redeemable online.
Guests are required to be registered via the Timezone Fun App and associate their phone number to their account to receive a voucher. Registration is easy, just download the Timezone Fun App and complete the registration steps.
1 voucher per registered member, cannot be used in conjunction with Double Dollar loads of less than $100.
Voucher expires on Tuesday 31 October 2023.