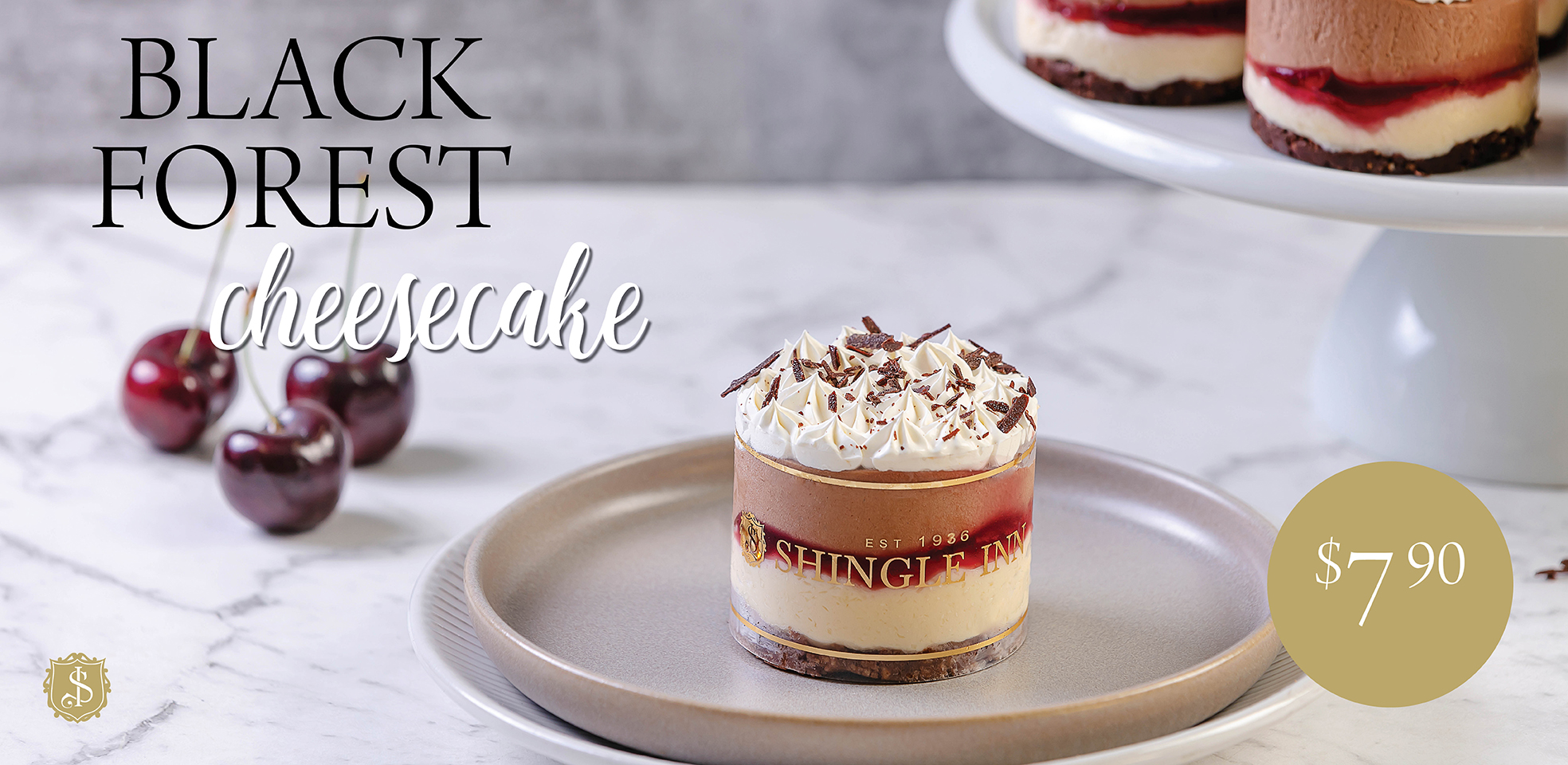 Shingle Inn
6 September - 24 October 2023
Satisfy your sweet cravings at the Shingle Inn with their new Black Forest Cheesecake. Handcrafted with care from the Shingle Inn Bakery, it's more than just dessert; it's a work of art!
Every layer is meticulously constructed, and every ingredient chosen with care. Enjoy chocolate and vanilla cheesecake, sweet and sour cherry coulis, fresh cream and delicious chocolate flakes.
Whether you're catching up with a friend, enjoying a solo reading session, or on the go, the new Black Forest Cheesecake is the perfect bonus. Its sophisticated allure and luxurious taste effortlessly elevate any afternoon.
Available for $7.90, for a limited time only.
* T&C's apply. See in-store for more details.