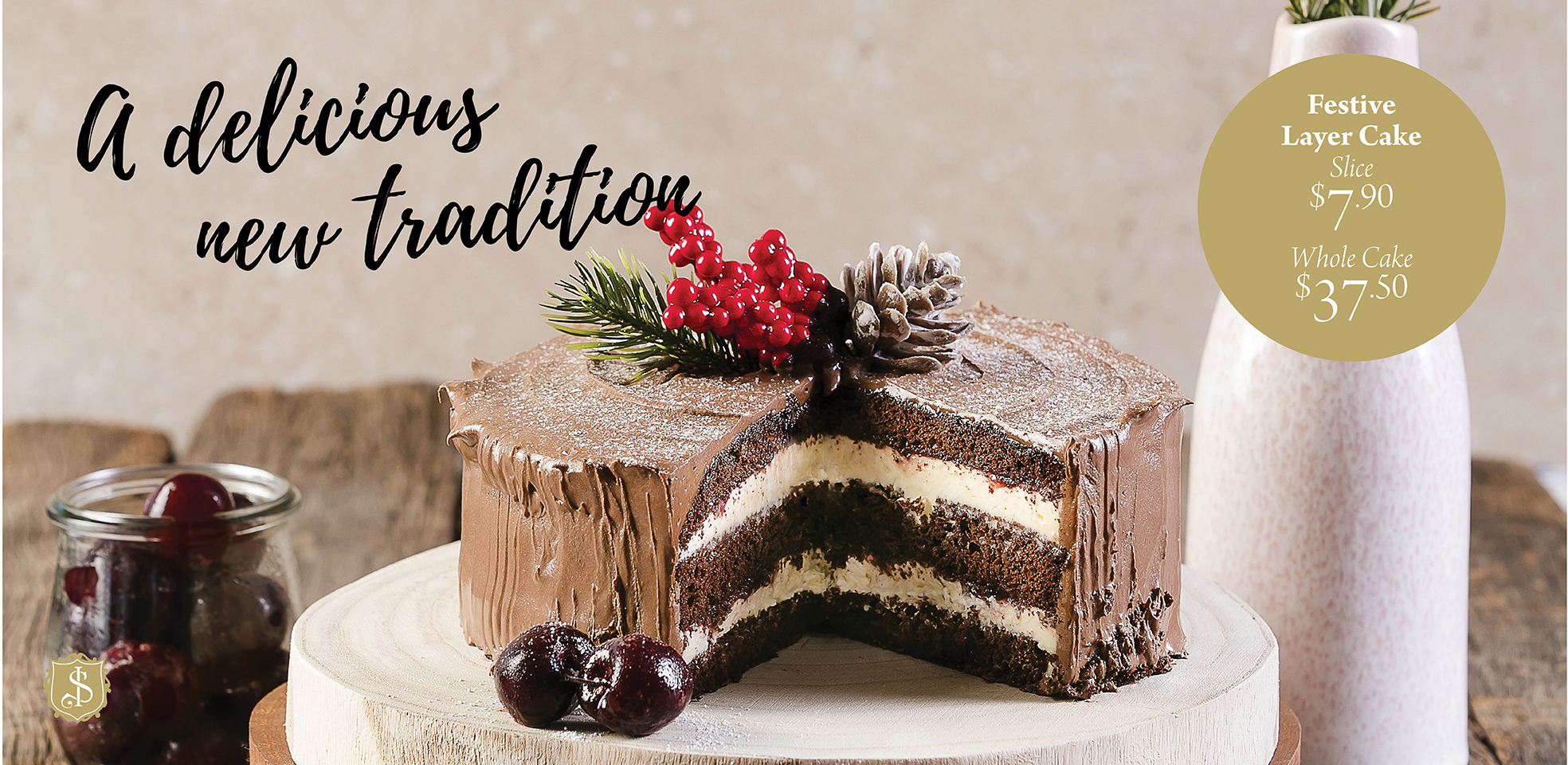 Shingle Inn
10 November - 25 December 2023
Shingle Inn's Festive Layer Cake, a Delicious New Tradition!
Shingle Inn take pride in hand-crafting exceptional desserts and their latest creation, the Festive Layer Cake, is no exception. Exclusive to the Shingle Inn Bakery, the cake features layers of rich chocolate sponge and fresh cream, with sweet cherry coulis that adds a burst of fruity freshness, all covered in smooth chocolate ganache.
Whether you're celebrating a special occasion or simply want to indulge in a little sweetness, their Festive Layer Cake is dressed for the occasion. Adorned with festive berries and pinecones, it's the perfect dessert to brighten up any gathering.
Pair with a scoop of vanilla ice cream or a barista-made coffee for the perfect dessert experience. Visit your nearest Shingle Inn and treat yourself to a slice.
Grab a slice in store for $7.90 or take home a whole cake for $37.50 via their Click and Collect service.