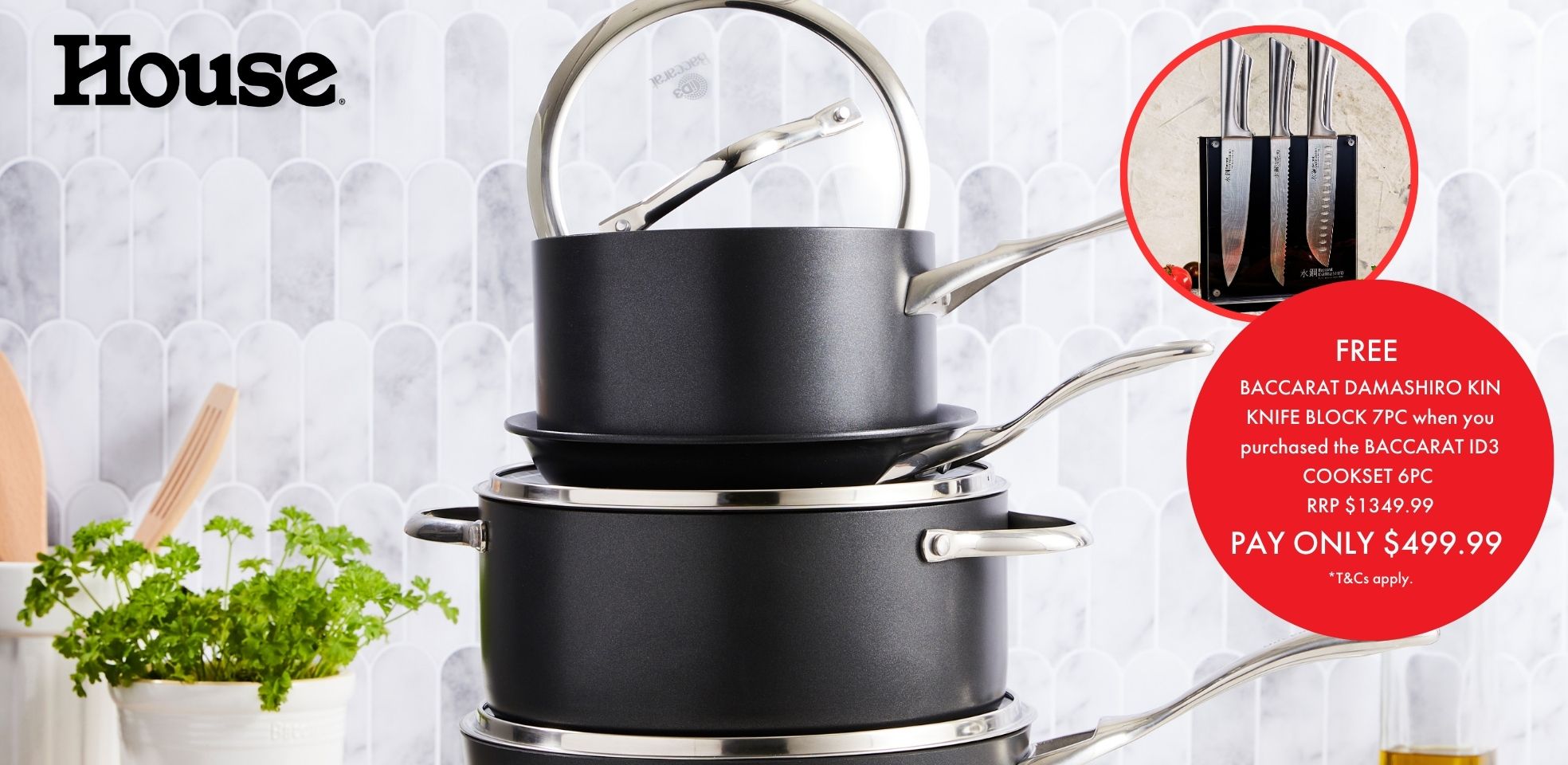 House
4 September - 15 October 2023
Get a FREE Baccarat Damashiro Kin Knife Block 7pc valued at $849.99 when you purchased the Baccarat ID3 Cookset 6pc RRP $1349.99 PAY ONLY $499.99.
TOTAL SAVE 75% OFF and get a FREE gift at House.
Crafted from the finest ice-hardened Japanese Steel, the Baccarat Damashiro Kin Knife Block features superior blade strength and durability.
There is no better choice for your budget and your kitchen than getting a massive deal like this with quality products.
Available now in store at House.
*T&Cs apply. See in-store for details.