Bite Into 6 Totally Indulgent Desserts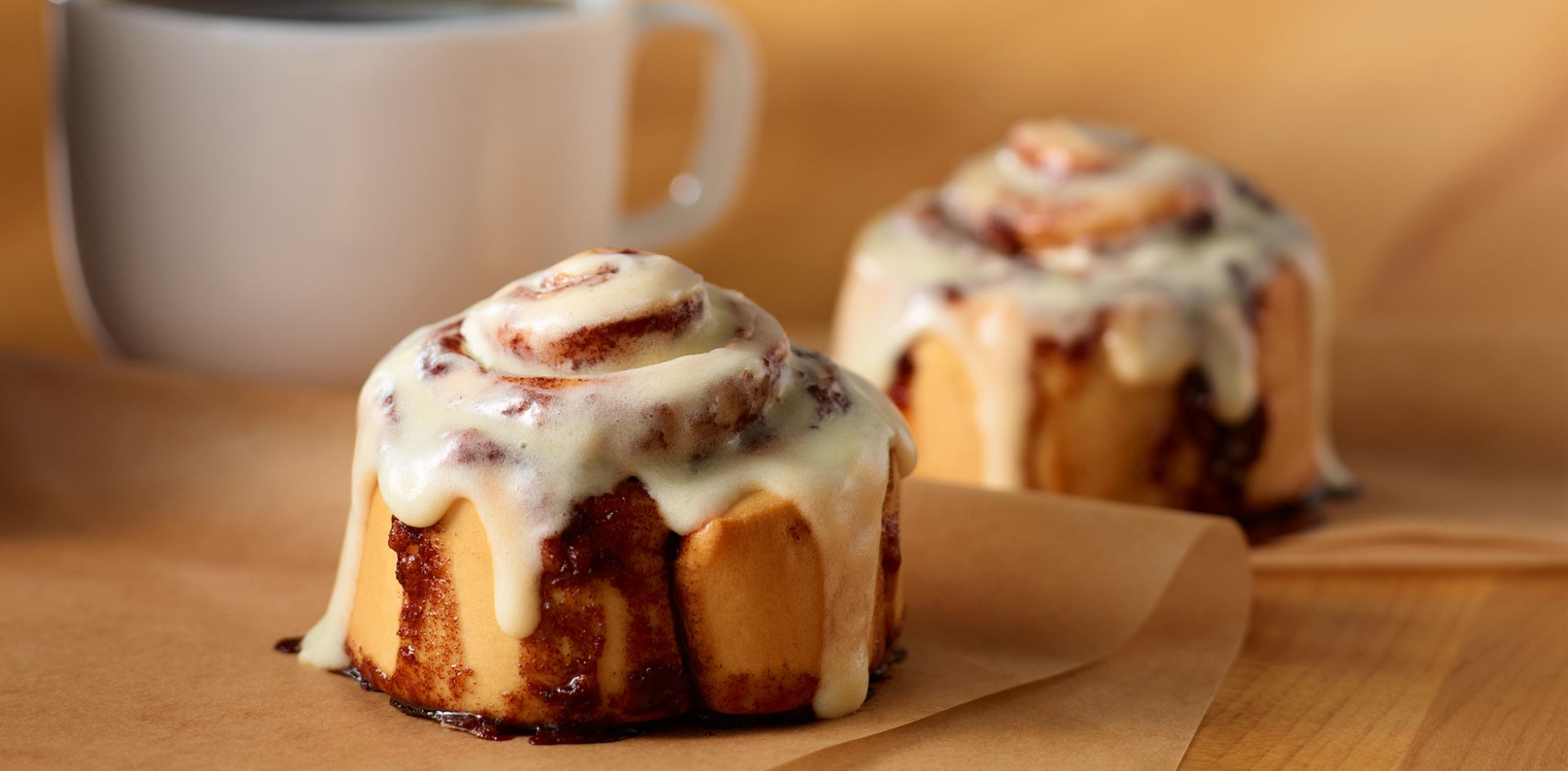 Got an insatiable craving for something sweet? Sunshine Plaza is where it's at.
From Belgian waffles to the thickest hot chocolate you've ever slurped, prepare for the ultimate sugar high with six totally indulgent desserts you won't want to share.
Roll On Up To Cinnabon
Barely needing any introduction, the world-famous, frenzy-inducing Cinnabon is home to quite possibly the most irresistible cinnamon roll ever to be created (have you tasted that cream cheese frosting?). And lucky for Sunshine Coast locals, Cinnabon has recently landed at Sunshine Plaza. The aroma of Makara cinnamon and freshly baked dough will guide you to the store's ground floor location but then it's over to you to decide between the classic, minibon or chocobon. But beware, the Cinnabon obsession is real!
https://www.sunshineplaza.com/store-directory/Cinnabon/
Bag A Hole Lot Of Decadent Doughnuts
Take your tastebuds on a trip to NYC without the price tag, thanks to Brooklyn Donuts. For the team here, whipping up a bevy of different flavoured doughnuts every day isn't a job, it's a religion. Taste the difference when you devour the golden Ferrero, chocolate brownie or the OG of sugary donuts, the classic strawberry jam. There's a hole lot of deliciousness in each bite (pun intended).
https://www.sunshineplaza.com/store-directory/brooklyn-donut-and-coffee/
Spoil Sensitive Stomachs With Guilt-Free Doughnuts
Suffering from a food sensitivity that makes it hard to treat yourself? Never fear, Happy Dough is here! Fuelled by the belief that everyone deserves to enjoy doughnuts, make this spot your go-to for a hefty range of gluten-free, soy-free, vegan-friendly doughnuts. Sink your teeth into the pink-hued White Truffle with freeze-dried raspberries or the dark chocolate Black Forest. Delicious!
https://www.sunshineplaza.com/store-directory/happy-dough/
This Super-Thick Hot Chocolate Was Made For Sipping And Dipping
Indulgent desserts have long been a specialty of this Spanish-inspired chocolateria and while you should definitely get across their all-new croffles — a tasty hybrid of a croissant and a waffle — it's pretty much impossible to give the cold shoulder to San Churro's vegan-friendly, hand-crafted churros. For a truly authentic experience, order your churros and a thick Spanish-style hot chocolate, perfect for dipping and sipping.
https://www.sanchurro.com/store/san-churro-sunshine-plaza/
Dig Into A Strawberry Cheesecake Cup
Polished off a half rack of ribs, golden thick cut fries and slaw, and still have room for dessert? Go you! Take the last sip of your sultry Long Island iced tea and then make way for a fruity fix with TGI Fridays delicious Strawberry Cheesecake Cup. Plunge your spoon through fairy floss, dehydrated raspberry, strawberry coulis and whipped cream into layers of smooth cheesecake and crushed biscuits. It's so pretty, you won't want to eat it. Actually, that's a lie. You'll totally want to eat it.
https://www.sunshineplaza.com/store-directory/tgi-fridays/
Pretend You're In Italy With Authentic Gelato
When it comes to traditional desserts, nothing beats House of Gelato's Italian gelato and sorbet. Cup or cone, you'll be cooling down with scoops of freshly made creamy goodness at this cute gelataria overlooking Cornmeal Creek. We've never heard a bad word about their rotating flavours, but if you're stuck for choice, try the choc mint, salted caramel or the simple but oh-so-good vanilla bean.
https://www.sunshineplaza.com/store-directory/house-of-gelato/